They Came… They Saw… They Cut, Created and Carved in Radipole gardens.
The sun shone down on us last Saturday, though the wind was a bit parky to say the least.
But that didn't stop families coming out to enjoy our latest event put on in the gardens.
Halloween Hoolie and Cider Apple Pressing.
As time drew nearer to the event start, we were all set up and waiting, wondering if many people would be coming along on such a brisk day.
We needn't have worried…on the dot families came streaming into the gardens to claim their free pumpkins and start carving them out.
The free craft table was busy, busy, busy from the word go! Lots of talented children made and took away their own decorations…colourful plate spiders seemed to be the most popular.
As were the design your own Halloween biscuits, where all manner of wonderful creations made, that would have put British Great Bake Off to shame.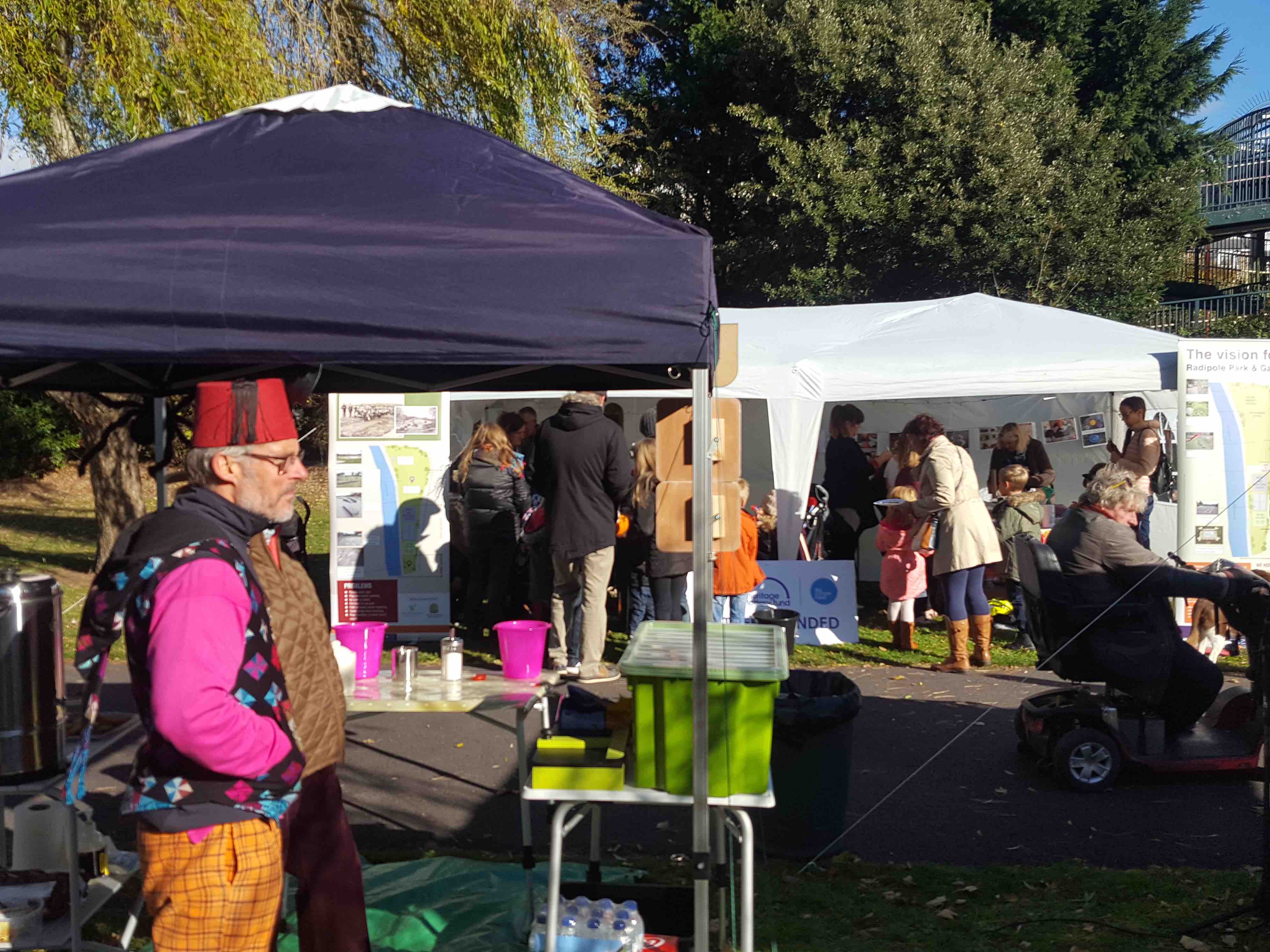 The refreshment stall did a roaring trade keeping people warm with hot cuppas and of course…biscuits and cake.
The cider apple pressing hosted by Jon Orrell saw a steady stream of folk arriving with apples in bags to have them chopped, mashed and squeezed…out came a waterfall of apple juice, which I don't think much of it went away to be turned into cider…it was being drunk there and then!
All in all another great event which thanks to those who came along and joined in the fun, made it worth while standing in the cold.