How You Can Help Us Build Our Sensory Garden Without a Trug or Trowel in Sight
As a Friends group we hold events nearly all year round for all manner of reasons.
One is to get people coming along and enjoy our beautiful park and gardens, you'd be surprised at how many that attend our events have absolutely no idea the gardens are here.
(That also includes people who have driven past the avenue of trees lining Radipole Park Drive many times!)
A lot of our events are completely free for everyone to enjoy such as the Halloween Hoolie and Cider Apple Pressing that we have just run in the gardens, where children and their parents/grandparents could come along and participate in all manner of activities.
The second reason for running events is of course fund-raising, that and seeking grants from outside agencies.
At present we are fund-raising towards creating a Sensory Garden that will tuck in at the start of the willow grove by the Swan plinth. this is an area that has been cleared and is crying out for some love and attention and we along with the help and blessings of the council's parks department aim to provide that.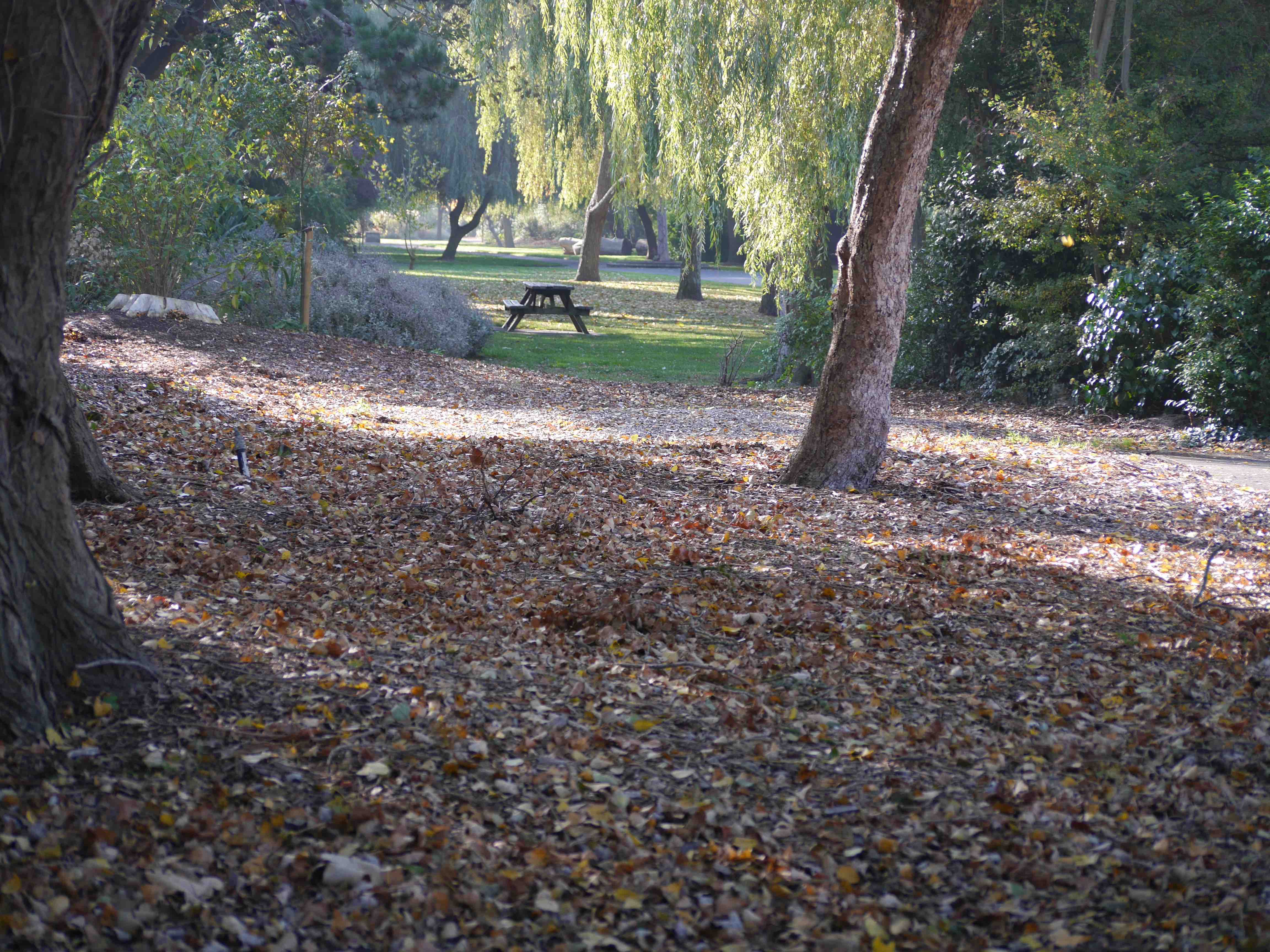 It'll be very much a hands on project working with various groups to create raised beds for them to take ownership of and work. It'll be a safe enclosed space that everyone will be able to relax in and enjoy.
But there are other ways you can help us without having to lift a single tool or costing you a penny.
We are well on our way with our fund raising but we won't stop because we have so many ideas, as do members from Kingston Maurward who will working alongside us on the project.
But…we are very please to say we have been successful in our bid to become one of Tesco's  chosen ones and are bidding to bag a massive cash boost from the Tesco Bags of Help initiative.
Tesco teamed up with Groundwork to launch its community funding scheme, which sees grants of £4,000, £2,000 and £1,000 raised from carrier bag sales in Tesco stores awarded to local community projects.
Three groups in every Tesco region have been shortlisted to receive the cash award and shoppers are being invited to head along to Tesco stores to vote for who they think should take away the top grant.
Radipole Park and Gardens will be appealing for your votes from November 1st to December 31st.
You can help us massively by just popping your little green token into the Radipole Gardens Sensory Garden box every time you shop at a local Tesco store.
It's that simple!
(See poster below for participating stores)
(Of course there will be opportunities to get hands on when the Sensory Garden project lifts off the ground.)