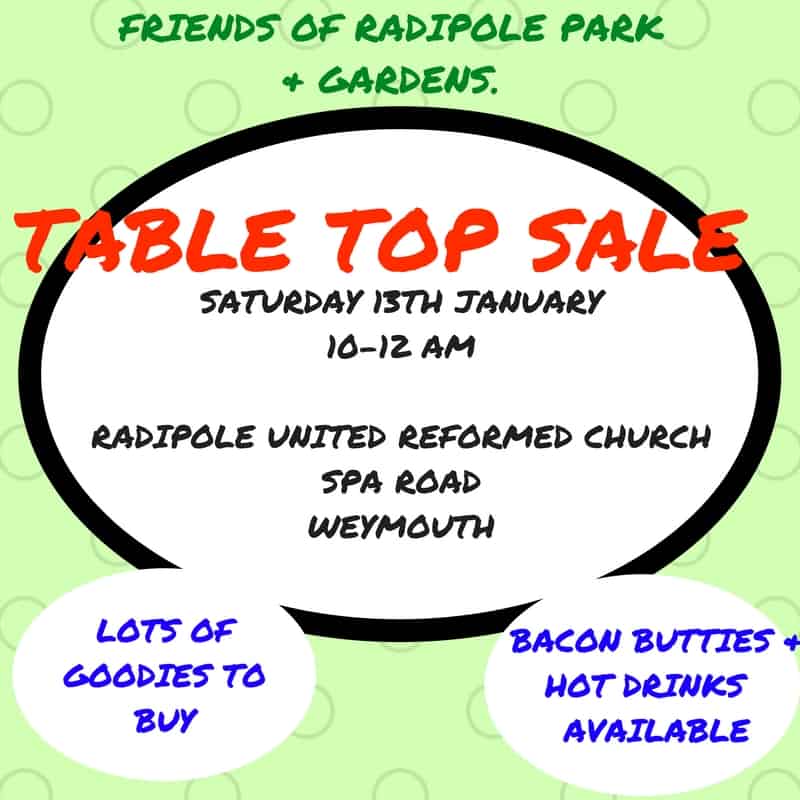 Don't Miss our Table Top Sale
Don't forget folks…this coming Saturday is our Table Top Sale at the Radipole United Reformed Church on Spa Road between 10-12 am.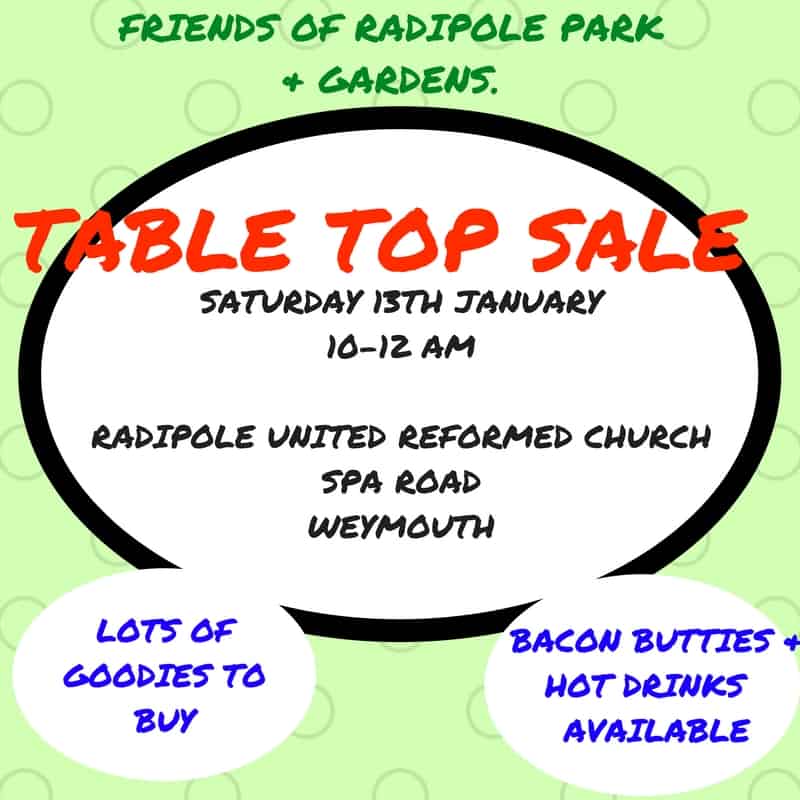 There'll be lots of goodies to peruse…lots of bargains to be had…
and it's FREE entry.
The wonderful Chesil Radio will be there to chat about who they are and what they do
We have a raffle with some great prizes including a one night stay in the wonderful Hall & Woodhouse Lulworth Cove Inn complete with breakfast.
Refreshments available including delicious hot bacon butties…
so why not just pop on in and say hi…