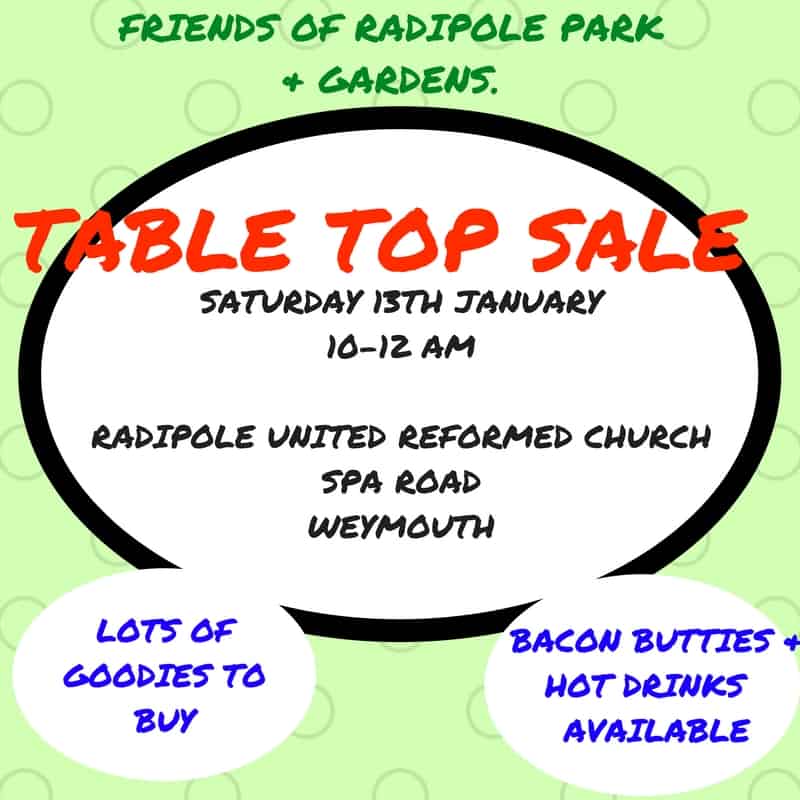 Radipole Gardens Friends Events 2012
Well…sort of on my way to creating our new website.
This is a steep learning curve though one I'm determined to master.
But up until I do (find out how to add events to an events list on here) I shall cheat!
A full on agenda of events lie in store for you lucky folks this year, many set within our stunning gardens.
Taking things slowly though at first, and thankfully, in somewhat warmer circumstances, our first event is a Table Top Sale held in the hall at Radipole United Reformed Church on Saturday 13th January between 1-12 am.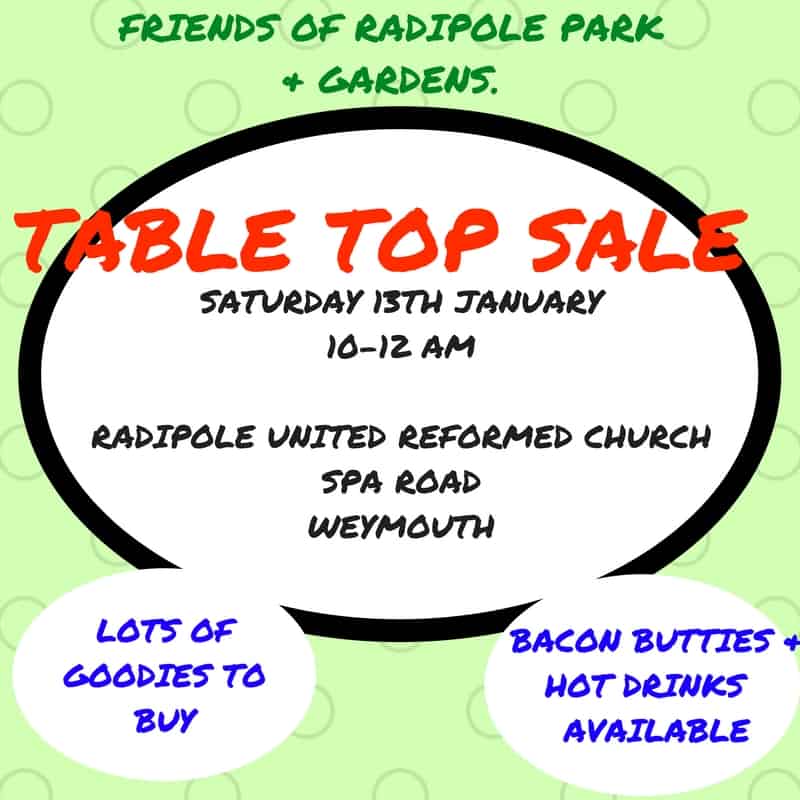 Be great to see many of you there.
P.S. Steaming hot bacon butties will be available to hungry shoppers.