Powerful words…Powerful Memories; Holocaust Day 2018
Our local parks and gardens, besides being somewhere that gives us great pleasure, they can also provide us with a wealth of memories.
Some are happy, some may be sad, but some hold very powerful messages for those who visit.
So it is for Radipole Gardens who will be holding their annual Holocaust Memorial Day on Friday January 26th.
In our gardens, standing tall and straight is a Holocaust Memorial Tree, donated by local resident, Tony Hamm.
Each year people from all walks of life and faiths gather together around it to remember not only those lives lost or affected affected by such atrocious acts of barbarism under the Nazi regime, but also subsequent genocides that have taken place around the world, as in Cambodia, Rwanda, Bosnia and Darfur.
It is a maybe a time to reflect on how we can stand tall together as a united community, united nation, united world and have the power to bring an end to racism, discrimination and hatred of others.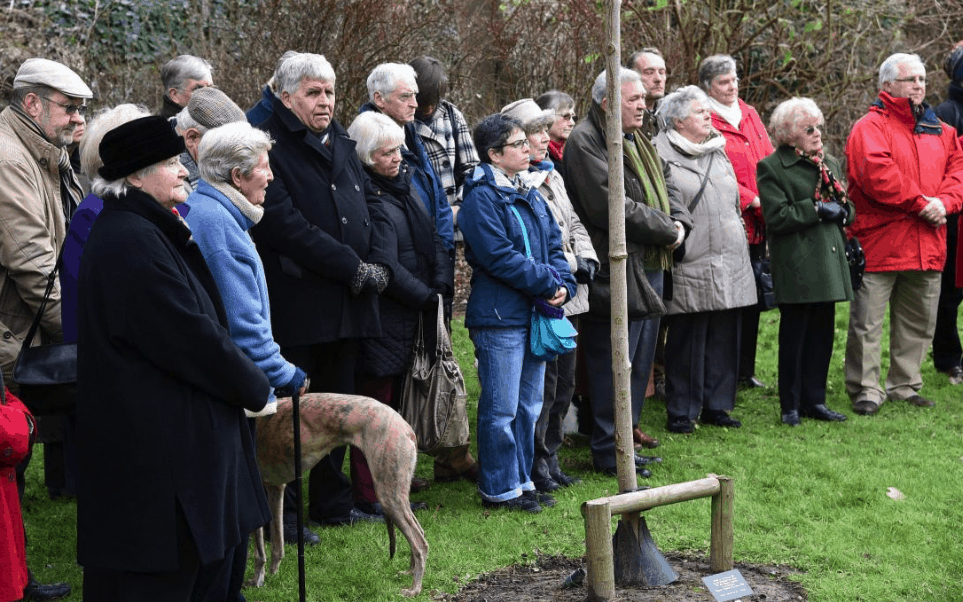 Like the delicate plants that burst forth and bloom year after year from beneath the dark, cold earth, so too hope rises that we can eventually learn to live in peace with one another.
*******************
The service will take place on Friday 26th January starting at 10 am near the Princess Diana Memorial stone.
Prayers will be read by the Mayor's chaplain, Rev Philip Elliott of West Ridgeway Churches who will be joined by fellow representatives of local community faiths.
This year's theme for Holocaust Memorial Day is The Power of Words.
[contact-form-7 404 "Not Found"]
*********